Save The Date
2023 OBC Convening: A Marketplace for Mutual Accountability
September 19 – September 21, 2023
Dallas, Texas
Outcomes Based Contracting
for K-12 Districts
Outcomes Based Contracting (OBC) requires that a significant portion of contractor payment be contingent upon student growth. OBC's objectives are to dramatically improve student outcomes and to reshape the relationship between school districts and vendors. Outcomes based contracting directly links expenditure of school district resources to improving student outcomes. This work addresses pervasive equity gaps, and supports collaborative partnerships between districts and vendors that will better meet student needs and achieve better results.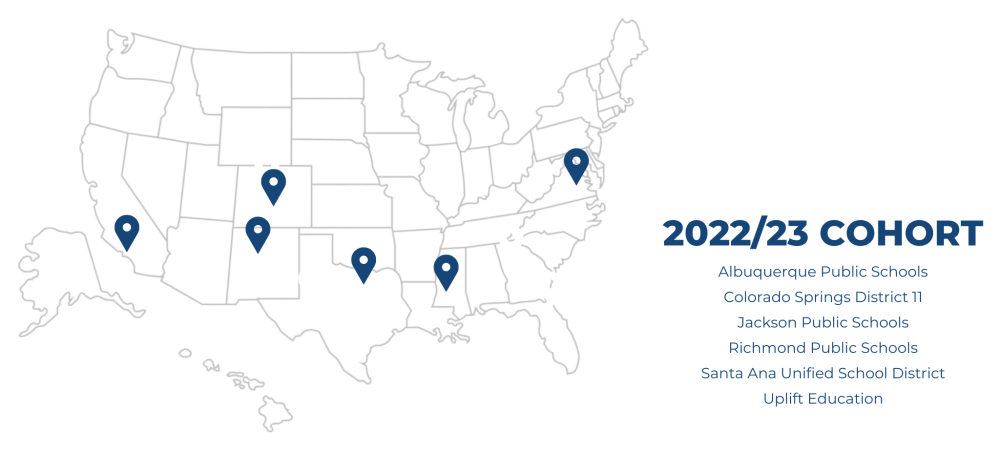 Resources
SEF lays the foundations for future OBC work in education at the state and school district levels. We provide public resources, such as toolkits for high-performing programs and services that achieve measurable, long-term student outcomes.
Outcomes Based Contracting Toolkit
This Outcomes Based Contracting school district toolkit is designed to deepen your learning and understanding of OBC. It also provides tools for drafting your RFPs, establishing prices, and monitoring implementation. This toolkit can be used by academics, finance, and contracting teams within your district.
OBC Playbook – This is a playbook for K-12 district leaders to learn about outcomes based contracting and equip them to implement outcomes based contracts in their districts. In addition, this playbook is valuable to vendors who seek to learn about OBC and to use OBC in their bids.
RFP Template –

This customizable tool can be used in crafting an outcome based contracting bid document. It is best used after reading the OBC Playbook and using the Rate Card Calculator.

Continuous Improvement Guide –

This guide provides districts, schools, and vendors a clear and structured approach to using data to drive improvement in your program. The guide includes customizable checklists, templates, and resources.

Rate Card Calculator –

This customizable spreadsheet provides pricing models and a dynamic pricing calculator that provides various pricing and student achievement scenarios and overall project budgets. It is best used after reading the OBC Playbook. For more information see this video demo.
Contact
For more information about SEF's Outcomes Based Contracting initiative, please email at obc@southerneducation.org or fill out the form below.